Open Transit Internet (OTI)
---
Provide access to international internet connectivity
Open Transit Internet (OTI) is a solution for IP transfer and is based on a secure international mesh network.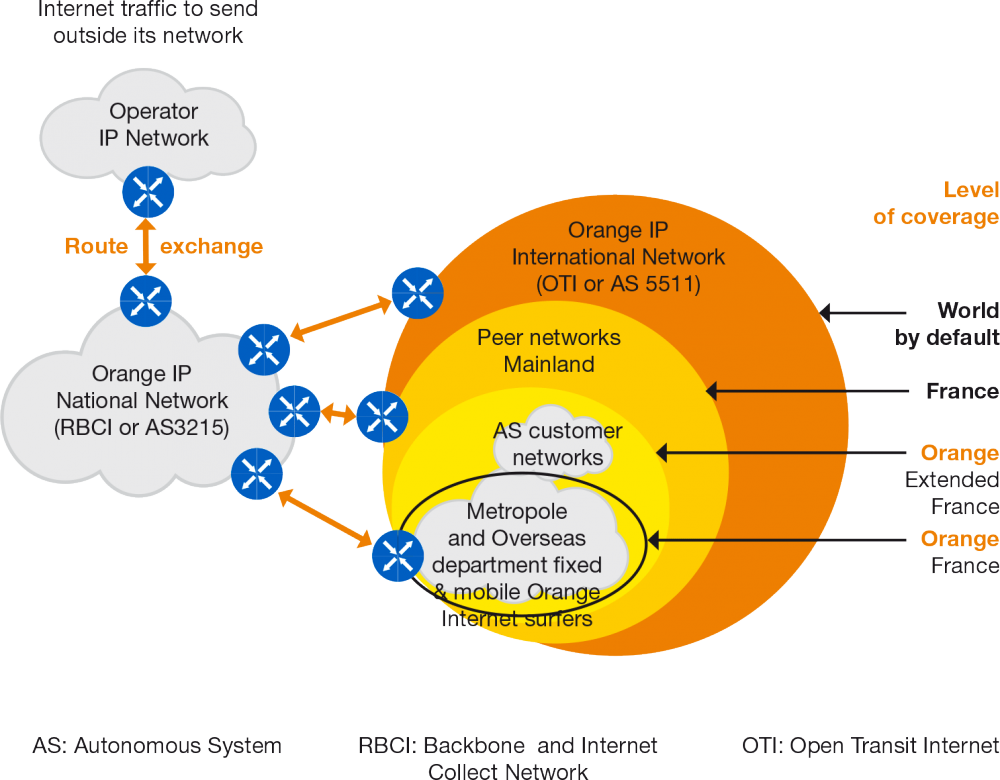 Take advantage of a permanent and adaptive access, with guaranteed high throughput.
Benefit from commitments that are tailored to the requirements of Internet Service Providers and Content Providers.
Enjoy quick access when a maximum number of users are connected, and a direct access to the most available servers.
Gain access to an extended coverage area, with 45 Points of Presence in over 100 countries, spread over 3 continents, and with a direct access to over 85% of the European audience
Your needs
Do you want to provide your customers with access to international connectivity?
Open Transit Internet (OTI) offers you direct access to the internet networks in over 100 countries via 45 Points of Presence. Benefit from a large range of interfaces and throughputs via a secure backbone that is supervised 24/7.
This solution is combined with our strong commitment to quality service that can be seen in our latency period, bundle loss rates, guaranteed service availability of 99.95% per month, and fault repairs in under four hours. 
Do you want to be protected against Distributed Denial of Service (DDoS) IT attacks?
The Open Transit Internet (OTI) solution helps to protect and secure your network with a dynamic black hole and flow filtering.
Requirements
Technical criteria
You must have an IP network and a team to manage it
You must have a registered Autonomous System (AS) number

A sales rep is at your disposal to present the features and conditions of this offer.
E-services are available 24/7, including eligibility and pricing tools

Online ordering tools and services are available 24/7 for you to place your order and monitor its status independently.

Tools for online reporting of observed malfunctions and real time monitoring of service restoration.

Monthly billing with customized consumption monitoring, suiting the specifics of the offer you subscribed to.