Hosting in an Optical Connection Node (OCN)
---
Securely host the active and passive equipment intended to connect your customer's sites in the Optical Connection Nodes
Thanks to our partner local authorities, this hosting solution gives you access to technical equipment in an Optical Connection Node (OCN) located in a shelter or cabinet.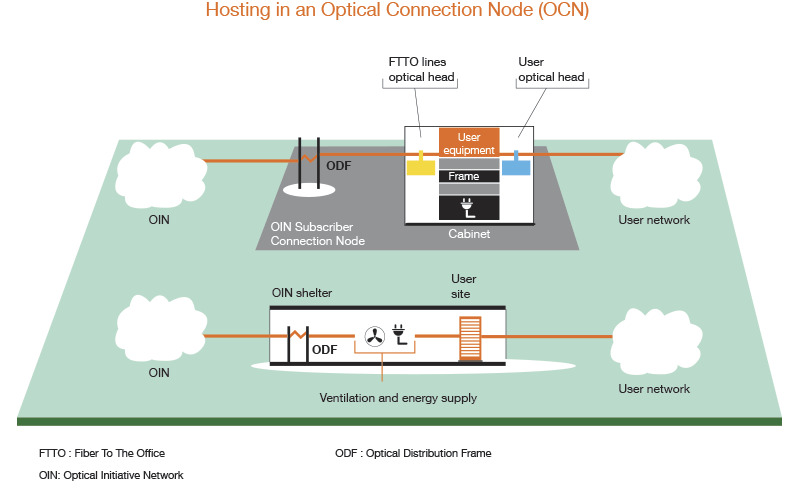 Benefit from competitive prices within each of our Public Initiative Networks thanks to investments from our public partners.
Gain access to a technical environment to help you install and connect active or passive user equipment, as well as a technical environment for power supply and ventilation.
Use optional services such as fibre optic cable installation.
Create a more extensive network thanks to the strong presence of our Public Initiative Networks in municipalities.
Take advantage of an excellent quality of service, allowing you to promise high-quality service to your end customers.
Requirements
Have a contract with the Public Initiative Network
Have ordered hosting in one of the Public Initiative Network's Optical Connection Nodes
Have identified the Public Initiative Network for the required area, and made contact with the sales teams in order to find out about the tariff terms and conditions and technical specificities of their network
Verify that the site to be connected is eligible
Be familiar with, and subscribe to, the contractual framework
Once you have signed up to the solution with the Public Initiative Network(s) that you are interested in, benefit from a high-quality service ensured via the services:
Order processing
Receiving notifications
User point of contact for processing notifications