Our customers partners
---
Each of our clients is unique to us, with different expectations and requirements. With our technical knowledge and wholesale market expertise, we are able to serve a diverse range of clients.
General Operators
Business Operators whose retail market clients are national and/or international businesses
IT service providers, digital services providers (DSP), service Operators, and consultancies
Cloud solutions providers
Hosting service providers, distributors, and installers
Infrastructure Operators
Internet Service Providers (local ISPs)
Public Initiative Networks (PIN)
Mobile Virtual Network Operator (MVNO)
Mobile Virtual Network Aggregator (MVNA)
Foreign mobile Operators, particularly those with whom we have signed roaming agreements
Operators covering overseas markets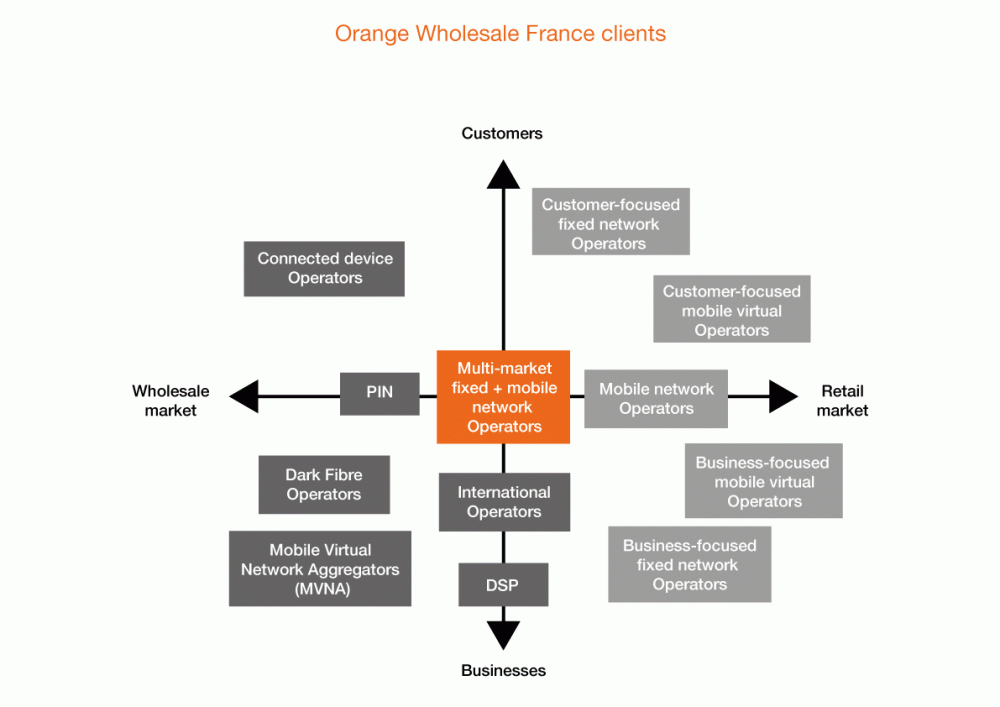 Orange Wholesale France's customers include major virtual operators operating in a wide range of segments, both in the consumer and business markets, as well as leading players in the field of providing connectivity for transport or connected devices :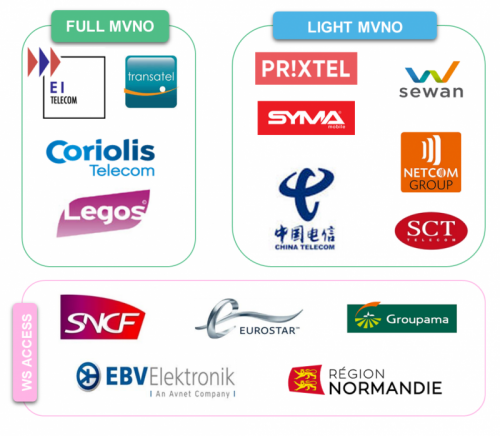 Over the past decade, many local authorities, mainly departments, sometimes regions or groups of municipalities, have been able to act as an Operator and have launched telecoms projects. We call this a Public Initiative Network (PIN).
These projects mainly involve the creation of open infrastructures, marketed to electronic communications Operators, who can then develop offers for their business or individual end customers. So with the Public Initiative Networks, local authorities are involved in the wholesale markets.
In practice, local authorities can entrust the construction and/or operation of the electronic communications network to a private Operator, as part of a Public-Private Partnership (PPP) or the French process of Public Service Entrustment (PSE).
Here are examples of regions which trusted us