Light MVNO
---
Deploy your virtual mobile Operator network with Orange Wholesale France
Orange Wholesale France is offering services that are tailored to your needs, and will support you throughout the development your technical architecture. Gain the flexibility to focus on the commercial side of things by letting us take care of all management aspects of your network and Information System (IS).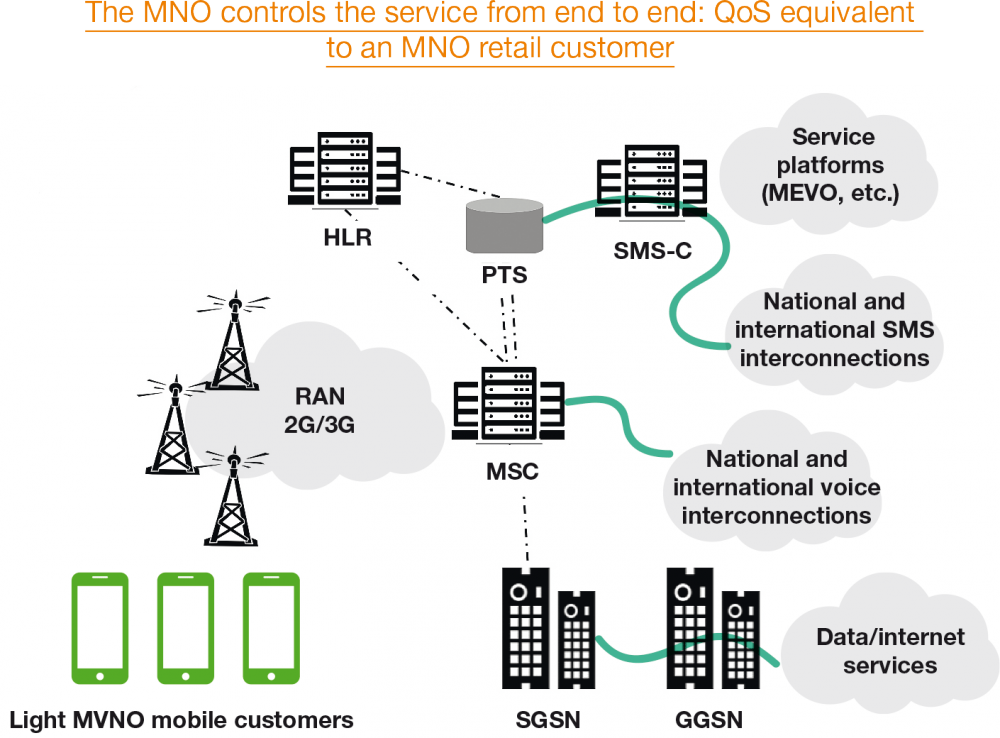 Benefit from a simple and complete solution.
Take advantage of the best aspects of the Orange network, without any physical connections to set up.
Your needs
Do you want to access the Orange network as a virtual mobile Operator?
Orange Wholesale France is providing a complete solution that will give you the independence you need. We drive all aspects of your network, allowing you to manage and bill your end customers on your own Information System (IS).
You can use the network services provided by Orange Wholesale France to market your solutions through your own distribution channel.
Orange Wholesale France carries out all network services for mobile access and the backbone by:
Providing SIM cards controlled by the MVNO, where necessary
Offering technical provisioning of the MVNO's lines on the Orange network
Personalising the "standard" Value-Added Services for the MVNO (configuration of short and/or premium numbers…)
Billing the MVNO for wholesale traffic
The Mobile Virtual Network Operator:
Manages and bills its end customers on its own Information System
Owns SIM cards and is responsible for managing its own stocks
Organises appropriate customer services
Puts solutions in place for its customers and its distribution network
Requirements