DSL Access solutions
---
Broadband access solution for Operators, based on Orange's DSL access network
Market broadband access solutions on the copper network under your own name. Take advantage of a large range of throughputs and the presence of Orange Wholesale France in all the Subscriber Connection Nodes (SCN) to create a more extensive network.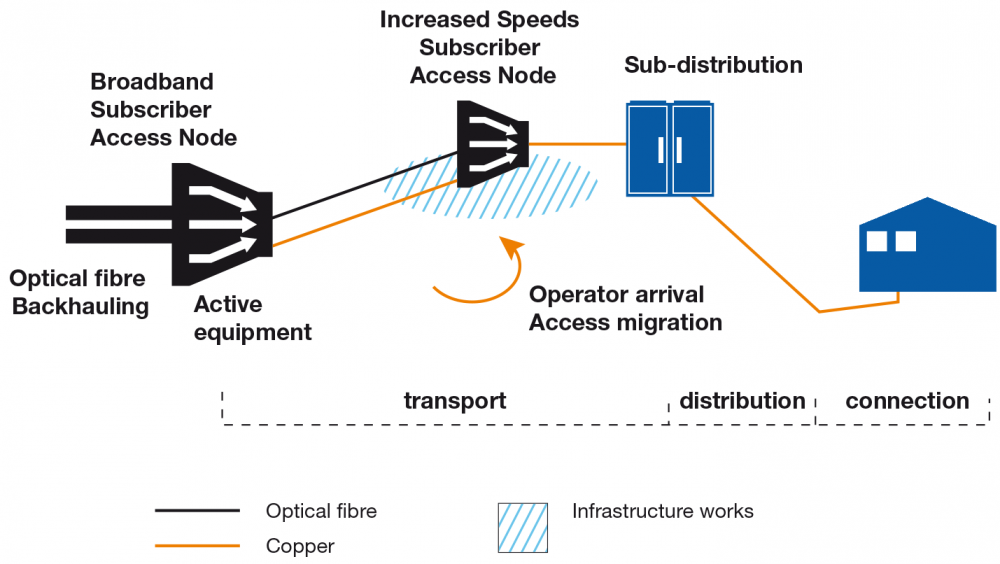 Facilitate your access to the broadband network by using Orange Wholesale France's Digital Subscriber Line Access Multiplexers (DSLAM). 
Extend your coverage area in mainland France and in overseas departments in order to gain new customers.
Limit your investments by using infrastructures that are already in place.
Choose a broadband connection with or without a telephone service.
Your needs
Do you want to provide a broadband service to your customers without making an investment?
Orange Wholesale France is offering an alternative to unbundling solutions, allowing you to develop broadband service solutions without having to deploy any network equipment.
With the DSL Access solutions, you avoid investing in infrastructures by getting a broadband service delivered directly over Orange's DSLAMs. This means that you can develop your network, and access all the latest broadband technologies at a low cost.
Requirements
Related e-services

A sales rep is at your disposal to present the features and conditions of this offer.
E-services are available 24/7, including eligibility and pricing tools

Online ordering tools and services are available 24/7 for you to place your order and monitor its status independently.

Tools for online reporting of observed malfunctions and real time monitoring of service restoration.

Monthly billing with customized consumption monitoring, suiting the specifics of the offer you subscribed to.
VDSL2 technology is used on some of Orange's DSLAMs. It will therefore be possible to use VDSL2 if the length of the twisted pair is eligible for it.
There are two versions of the DSL Access solution:
You can subscribe to the DSL Access solution as soon as you have an isolated analogue telephone line in service at the desired address.
If your broadband access does not require an active copper line at the address, you can subscribe to the DSL Access Only solution.