Fixed number portability
---
Let your customers keep their fixed numbers in the event of a change in Operators
Number portability is an option given to the clients, which allows them to keep their number when changing Operators.
This solution includes access to two types of information: information relating to Orange's outgoing fixed ported numbers and their linking switch, and information relating to Orange's outgoing ported Value-Added Services numbers.
This information can be accessed as a file in your client hub.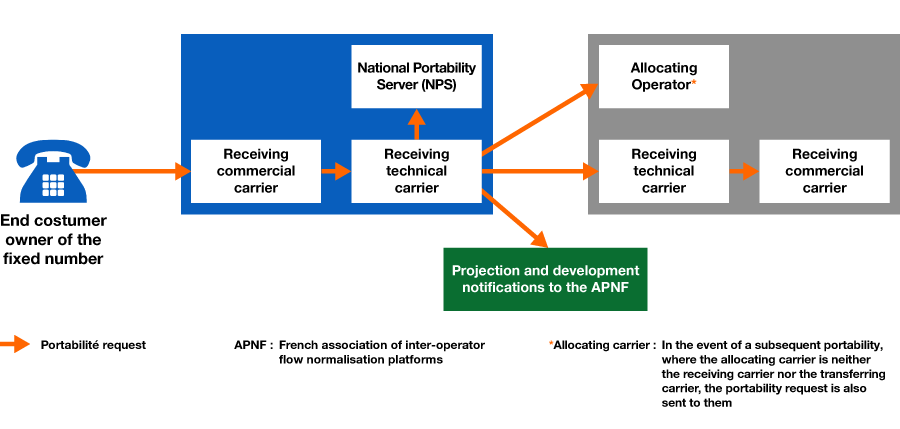 Improve exchange flows between Operators.
Optimise the management of call routing.
Benefit from invoice certification between Operators.
Your needs
Do you want Orange to help you with porting a number?
Orange Wholesale France advises that you register with and connect to the APNF to automate exchanges between Operators, in addition to signing both Orange's General and Specific Terms & Conditions.
Requirements
From your client hub, Orange Wholesale France gives you access to information concerning the portability of Orange's outgoing numbers. The file contains the list of all outgoing, ported, fixed interpersonal communication numbers for which Orange is the Allocating Operator, as well as the portability prefix of the equipment on which the number is ported.
Benefit from daily data updates by "overwriting" old data.