NFC mobile services
---
Offer your customers the option to use your services easily and securely with their NFC-enabled smartphones
Offer innovative services to your customers through their NFC-enabled smartphones.
Make daily life simpler for your customers by letting them use their NFC-enabled smartphone to take public transport, pay in shops that accept contactless payment, or benefit from their usual loyalty schemes.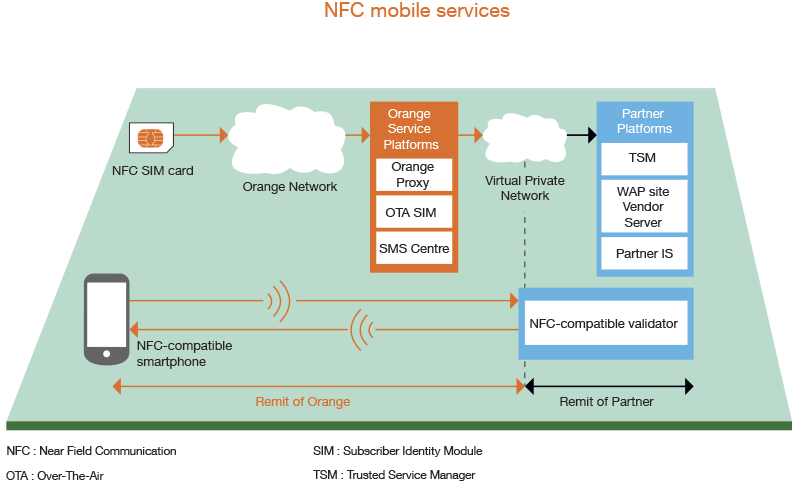 Offer innovative services to make daily life simpler for your customers.
Ensure transactions are secure and confidential with NFC SIM.
Benefit from an identical customer experience, no matter what mobile Operator your customers use, thanks to the interoperability ensured by the Association Française du Sans Contact Mobile (AFSCM – French association of mobile contactless services).
Your needs
Do you want to give your clients access to your services via their NFC-compatible smartphones?
By becoming an Orange Wholesale France NFC partner, your services will become accessible to Orange clients who own an NFC-enabled smartphone. 
Do you want to guarantee a maximum level of security to clients using your NFC services?
Benefit from the security of Orange Wholesale France's SIM-centric architechture. 
Requirements