Real-Time Fair Use
---
Optimise your customer's data usage in real-time
In response to an explosion in data usage, the Real-Time Fair Use solution lets you improve supervision of your end customers' nationwide data consumption, giving you better control over MVNOs' usage and expenses.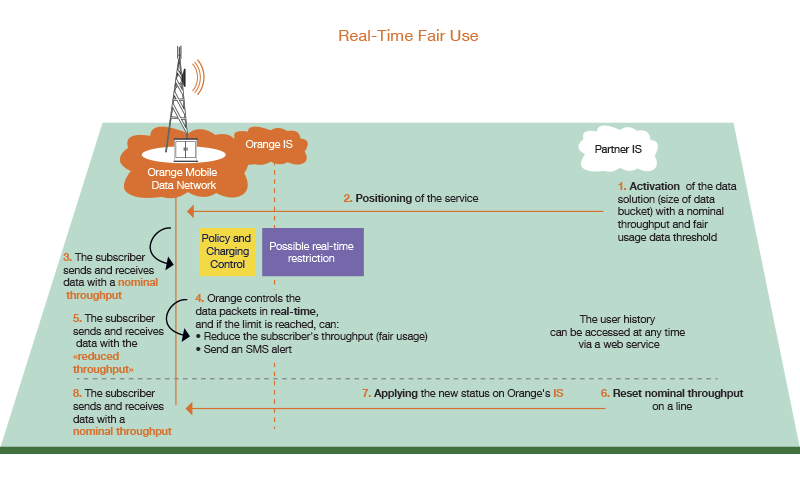 Gain greater supervision via an interface that is easily accessible through a web service.
Improve the management of your customers' data usage.
Increase your retail solution profits with fair usage data.
Your needs
Do you want to monitor your customers' data consumption ?
A web service for consulting data consumption and fair usage data thresholds is accessible via the partner's customer services
Requirements