Roaming Sponsor
---
Offer your customers Orange's worldwide roaming coverage, through our numerous partnerships
As an Operator (MNO or Full MVNO) with your own Core Network, you can benefit from Orange's worldwide roaming coverage, with the Roaming Sponsor solution (more than 200 destinations). Your customers benefit from Orange's quality standards.
Based on a multi-IMSI technology, Roaming Sponsor is transparent for your subscribers who keep their phone number.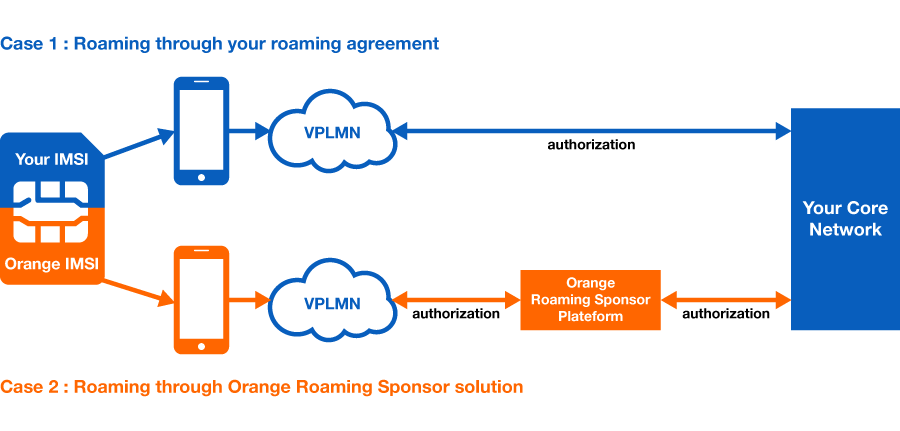 Benefit in one implementation, from roaming agreements negotiated by Orange worldwide.
Take advantage of an roaming experience based on Orange's quality of service delivered to your subscribers.
Optimize your costs by completing Roaming Sponsor with your own bilateral agreements
Your needs
Do you want to help your customers to communicate abroad more easily, while keeping their costs down?
With the Roaming Sponsor solution, you can use the multitude of Orange Wholesale France partners to offer your customers Orange's international roaming coverage.
Requirements