Subsea capacity
---
Connect overseas territories with superfast broadband
The Subsea capacity solution gives you access to a permanent transmission capacity between two subsea cable landing stations, located between overseas territories, or between an overseas department and mainland France. This allows overseas territories to be connected with superfast broadband.
Your subsea capacity can be extended towards your POP or a customer site using a backhaul solution.  Contact us for more information on our backhaul solutions.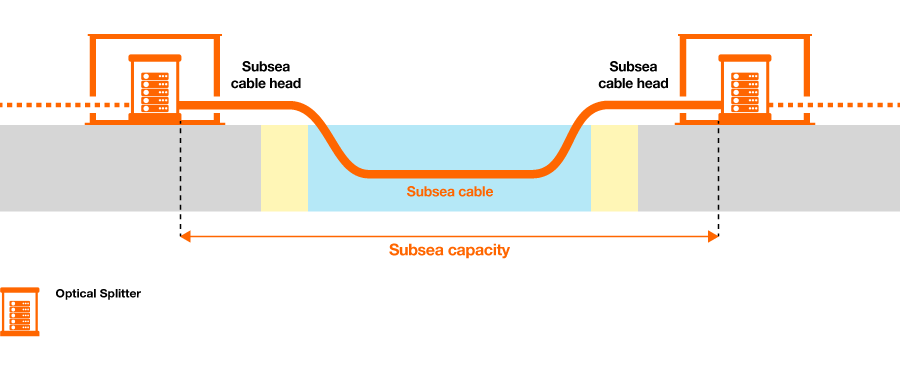 Improve your connectivity solutions.
Take advantage of an international presence from overseas territories.
Benefit from a flexible subscription period ranging from one to three or fifteen years.
You can view the reference offer in capacity services along with the appendices, consisting of the price list, zoning, and fibre access zoning at  Orange.com. (opens in a new window)
Your needs
Do you want to improve your connectivity in overseas territories?
Offer superfast broadband to your customers with the benefit of terrestrial extensions available everywhere, as well as the possibility of easy throughput increases. The service gives you increased permanent transmission capacities, from 45 Mbit/s to 622 Mbit/s and higher.
Requirements