Broadband Virtual Private Network (BVPN)
---
Interconnect all of your national sites with superfast broadband
Connect distant sites with superfast broadband over a large part of France with a wide choice of throughputs and multiple levels of service quality.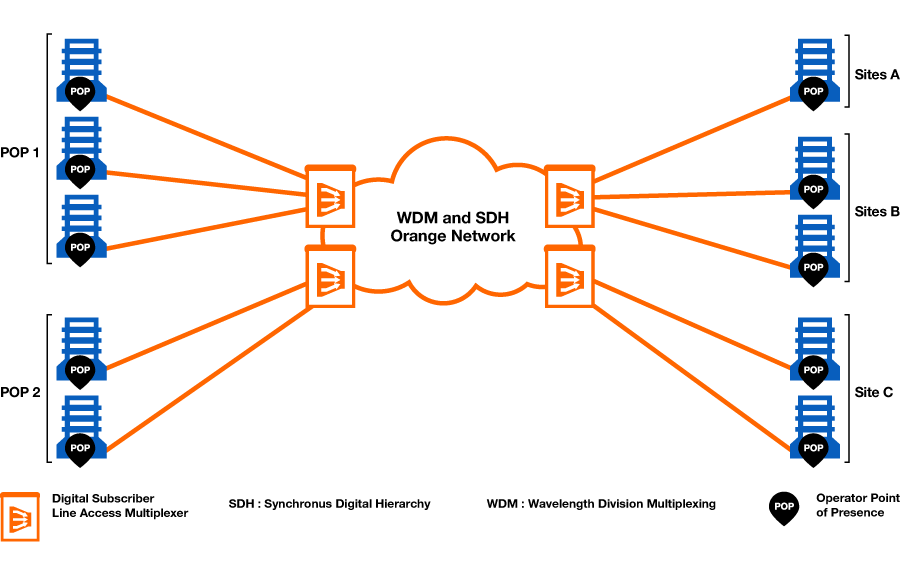 Get the best out of a national network with a large coverage area.
Take advantage of the extensive coverage of a superfast broadband network.
Connect all your distant sites with dedicated resources.
Benefit from attractive rates that are based on geographical areas rather than distance.
Your needs
Do you want to interconnect your distant sites by creating a dedicated backbone?
The Broadband Virtual Private Network (BVPN) solution offers point-to-point connection solutions using Wavelength Division Multiplexing (WDM) transmission.
This is a technique used in optical communications that allows you to send several different wavelength signals over a single optical fibre.
Orange's Wavelength Division Multiplexing transmission network gives you access to the latest technologies in the field.
Related e-services