Hosting in shared space
---
Orange provides the technical environment to install your equipment...
Benefit from the services of connection to your network and internal links to the site.
You are an operator on the Enterprise market?
You wish to:
optimize your network by installing POPs
host your servers and hard disks or those of your customers
host your specific equipment
You have any questions?
Our experts answer you.
Shared Space Hosting offers you to install your equipment as close as possible to your customers or your network
With Shared Space Hosting, install:
POPs in Orange sites in the form of several racks with the necessary power and air conditioning
any type of equipment and connect them to dark fiber, submarine cables, IP Internet Connection  services…
the equipment you need even on the roof of the building
Flexibility of the offer to satisfy both your standard and specific needs
Orange provides you with one or several spaces, from 1 U (in Orange rack) to 2200x800mmx1200mm (H x W x D) and Orange can provide the rack if you wish.
For your specific needs, you can install GPS antennas, satellite dishes, probes… subject to the technical feasibility of the site.
Orange provides all the services to make your equipment work: 48V or 230V power, redundant and/or secure, cables from 12 fo to 288 fo, single fiber links, secure access…
Local service for geographical proximity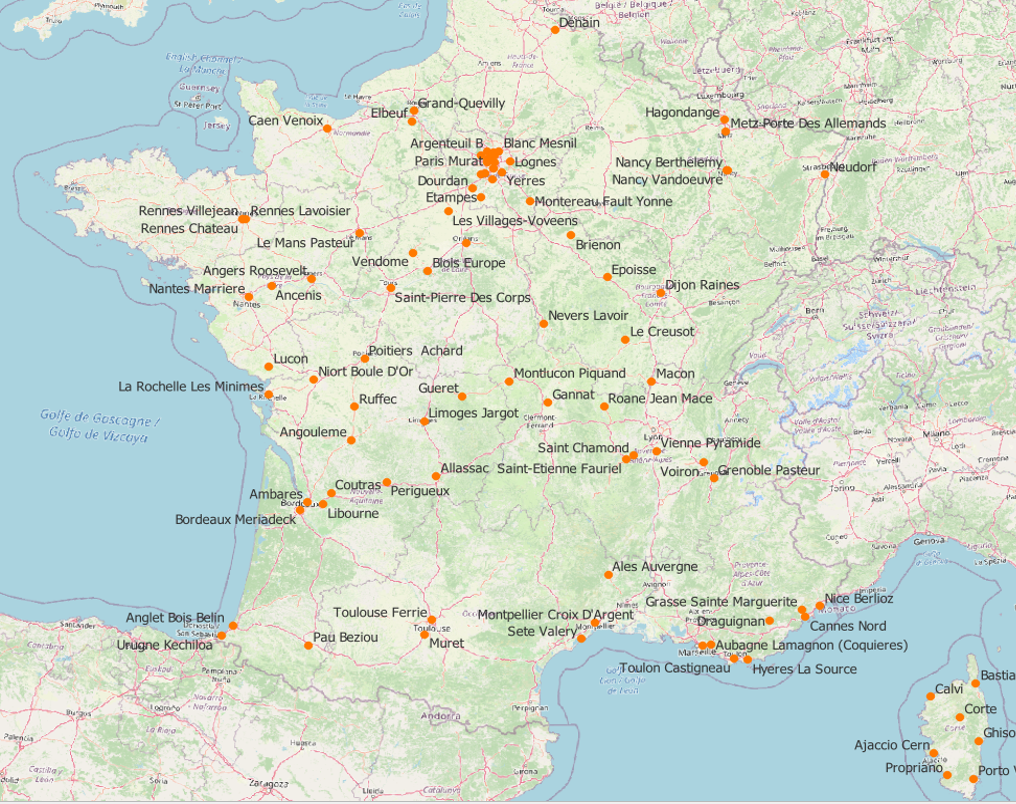 Orange Wholesale France has selected more than 100 sites throughout France that are "Hosting ready", i.e. a space dedicated to your equipment exists. The list of these sites changes regularly, you can obtain it from your sales contact. In addition, other Orange sites can host your equipment subject to validation by a feasibility study.
Shared infrastructures to reduce the impact of your hosting
Sharing space with other clients minimizes the number of sites under construction and limits the carbon impact of your project.
The main advantages of the offer
Here are some of the advantages.
Numerous sites available throughout France, including in the French overseas territories
Possibility of installing any type of equipment
Independent 24/7 access from the street to the bay
Hosting is choosing a responsible offer
Because we can all participate in decarbonization, Shared Space Hosting helps limit the impact on the environment by optimizing existing infrastructures
You have any questions?
Our experts answer you.